Annapolis Classic Cars
CONTACT MARC: 301.672.1000 marc@annapolisclassiccars.com
Annapolis Classic Cars specializes in 1953-1964 Cadillac cars and parts.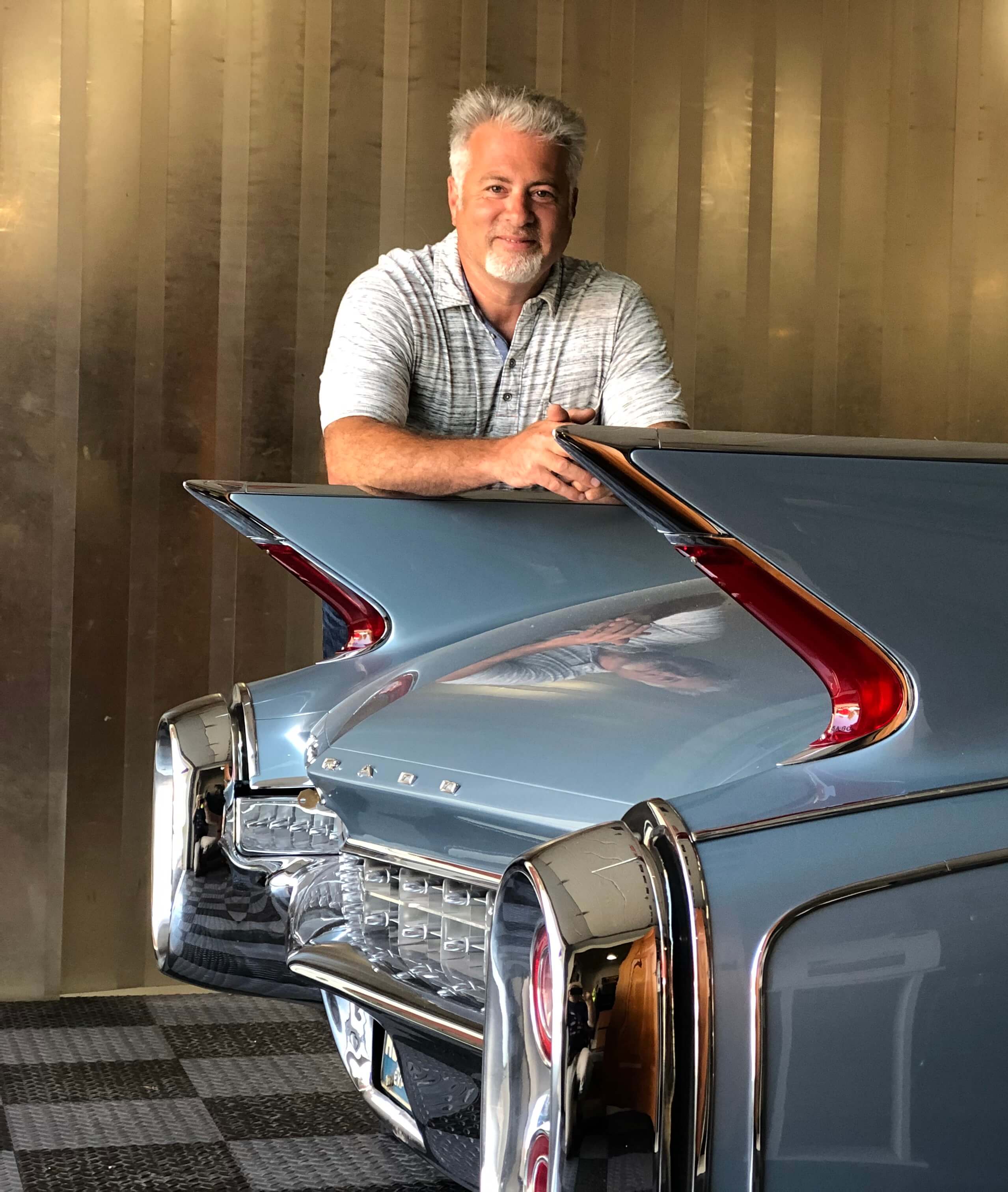 Cars of High Interest:
1965 Buick Riviera Gran Sport
1953-1954 Buick (Skylarks)
1966 Oldsmobile Toronado
Woody Wagons of any condition
1956 and 1957 – Lincoln Mark II
1958-1972 Corvettes in any condition
Up to 1960 – Cadillac Hearse and Limos
Global Services:
Locate antique automobile for clients globally
We are able to pair specific projects and cars to clients
Locate and provide cars for movie production companies and events
Will travel for clients to locate and inspect cars before purchase and assist with transport and pick up from buyer to seller if possible
Locate and transports project cars and show cars
Source parts for rare restorations, as well as casting parts or having panels fabricated
Facilitate international shipping and can help clients save on international shipping costs by packing parts in cars going to the same destination
We have an extensive collection of rare and original car parts for most restorations
We have been involved in numerous 1953-1960 frame-off restorations and are knowledgeable of the time and financial commitment, that it requires to invest in these projects
We are fully able to consult on any restoration
All over the globe, Marc Tuwiner, antique car and parts seller and collector, as well as his team, began acquiring a collection in 1991. His own love for classic cars helped develop his thriving global business. Over the course of the last decade, he and his wife, Silvia, have successfully expanded their business into the global marketplace.
Through extensive travel abroad, sourcing key parts and international shipping capabilities, he is able to help clients seize an opportunity to own a piece of classic car history. Marc specializes primarily on Cadillacs ranging from 1950 to 1964.
His primary love affair is with the 1953 Cadillac Eldorado, which he feels is a true milestone car and has two in his personal collection. However, he has been involved in many other notable acquisitions and restorations including Skylarks, Bugattis, Hortches, Delahayes, and a number of Packards.
His interests have expanded to include newer and rarer models of vehicles such as Ferrari and other impressive low-production European vehicles. His worldwide sourcing abilities are impeccable.
With barn find project cars, all the way to cars with a Grand National (Buick and Cadillac) and AACA (Antique Automobile Club of America) status awards and he find exactly what his clients want.
Marc has the experience and the eye to quickly identify the standard to look for jewels in the rough, even sourcing out or casting rare parts that are obsolete. He has been extremely fortunate to work with talented craftsmen who have helped him achieve his clients' goals.
Many of his associates look to Marc for assistance to obtain his opinion when they attend auctions. He also assists his clients in communication with sellers. Marc is able to help negotiate deals where both buyers and seller are guided to the best available costs.
He stands behind his clients and products. Marc facilitates their purchases and the restoration experience. Being able to direct clients to the most experienced artisans and craftsmen to restore their new purchases or sourcing out rare and unusual parts makes this an asset to most car collectors.