100+ Old Cadillac Parts & Cars for Sale in Las Vegas & Reno
Announcement
Annapolis Classic Cars has purchased a scrap yard in Reno/Sparks Nevada.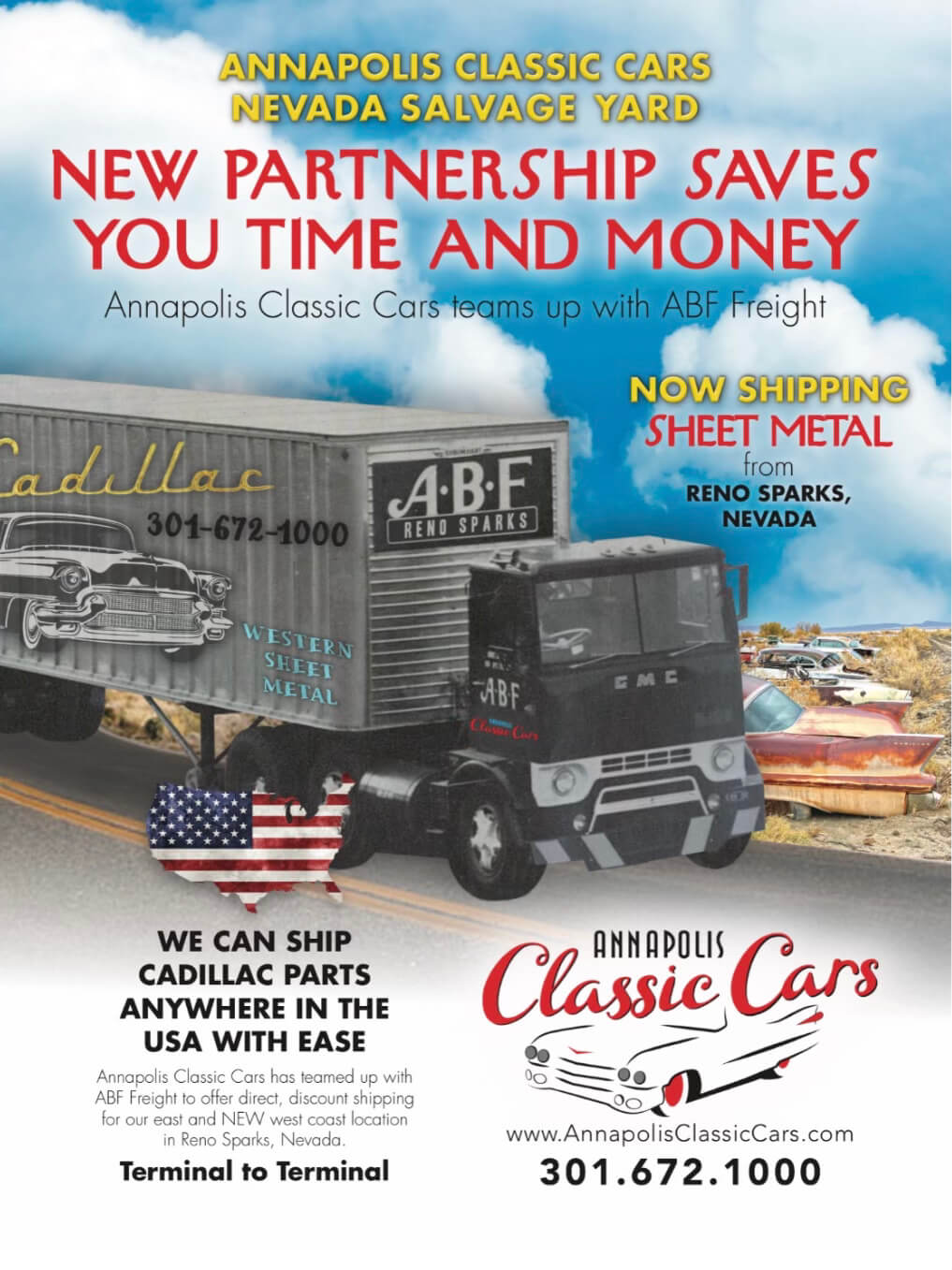 Models
Most of the cars on the site are from 1949 to 1966 Cadillacs, all models including convertibles.
Location
Many of the vehicles are being parted and the parts being shipped to Maryland.
Plan
We plan to make bi-monthly trips to Nevada to break down and transport these parts through Arc Best Freight (ABF) - terminal to terminal COD on the Freight. This allows us to ship from the West Coast and East Coast in bulk for even heavy items.
Customers can do local pickup in Reno/Spark Nevada.
Pre-payment is required prior to cutting any quarter panels or body sections off cars.
Parts
We have currently accumulated stacks of hoods, bumpers, doors and trunk lids.
Contact Us
You can contact us using the form below, or contact Marc by phone at 301-672-1000.
We will also be at these shows:
Fall Carlisle
Hershey
Spring Carlisle
Fall Jefferson
Iola